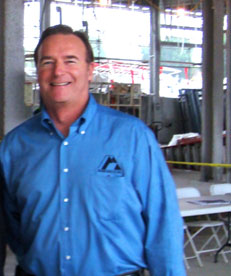 In 1978, Bob Adams founded Adams Iron Company with determination and a passion for steel construction. Adams Iron grew from a 2,000 sq. ft. building in Santa Ana, California into their current location of 2 acres and 40,000 sq. ft. under roof facility.
Each year Adams Iron has increased its infrastructure with heavy lifting cranes for material handling, and to ensure production reliability, by adding an array of CNC processing machines. Adams Iron is proudly in the forefront of California's structural and miscellaneous steel fabrication Industry.
For decades a core group of employees have maintained the business and shared a common goal. That goal is to complete every project accurately, safely, on time, and to the client's absolute satisfaction. Since 1978 Adams Iron Co., strives for nothing short of excellence.